PanCare is a multidisciplinary pan‐European network of professionals, survivors and their families that aims to reduce the frequency, severity and impact of late side‐effects of the treatment of children and adolescents with cancer.
http://www.pancare.eu/en/
ENCCA
The European Network for Cancer Research in Children and Adolescents (ENCCA) is a Network of Excellence Funded by the European Union's 7th Framework Programme under the Health topic "Structuring clinical research in paediatric and adolescent oncology in Europe".
DG Research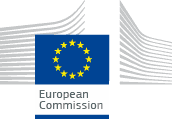 The Directorate-General for Research and Innovation's mission is to develop and implement the European research and innovation policy with a view to achieving the goals of Europe 2020 and the Innovation Union.
As such, the DG contributes to making Europe a better place to live and work, improving Europe's competitiveness, growth and job creation while tackling the main current and future societal challenges. To do so, the Directorate-General for Research and Innovation supports research and innovation through European Framework Programmes, coordinates and supports national and regional research and innovation programmes, contributes to the creation of the European Research Area by developing the conditions for researchers and knowledge to circulate freely, and supports European organisations and researchers in their cooperation at international level.
The European Society for Paediatric Oncology (SIOP Europe or SIOPE), is the only pan-European organisation representing all professionals working in the field of childhood cancers. With more than 1,300 members across Europe, today SIOPE is leading the way to ensure the best possible care and outcomes for all children and adolescents with cancer in Europe.
http://www.siope.eu/
Childhood Cancer International (CCI)
The International Confederation of Childhood Cancer Parent Organizations – ICCCPO – was set up in 1994 and is an umbrella organisation currently representing 177 parent organisations in 90 countries (28/11/2014). In 2014 ICCCPO has changed the name of the organization into  "CHILDHOOD
CANCER INTERNATIONAL (CCI)".
http://icccpo.org/index.cfm
European Expert Paediatric Oncology Reference Network for Diagnostics and Treatment
ExPO-r-Net is a 3 year project aimed at identifying health inequalities betwen EU member states, supporting cooperation on cross-border healthcare and innovating healthcare delivery.
http://www.expornet.eu